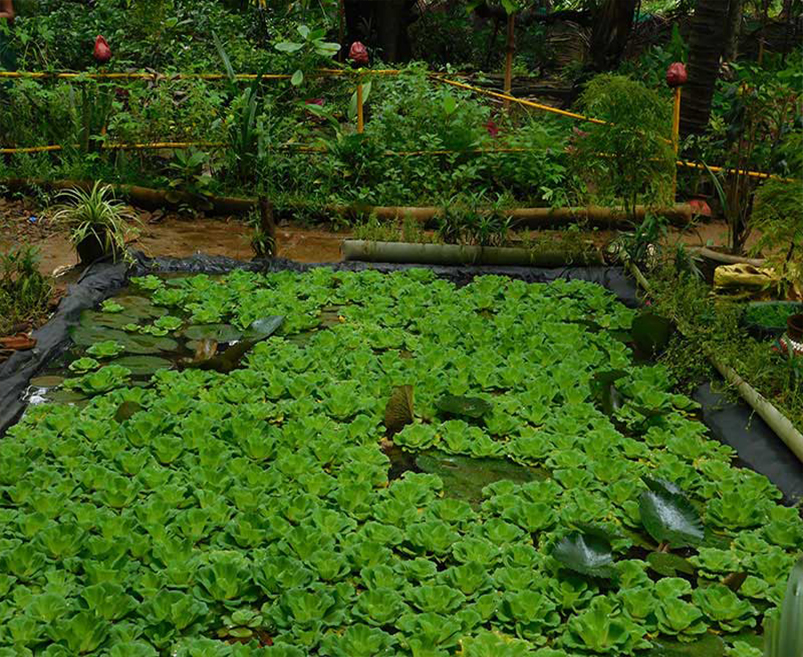 Activities & project that can be covered in Keshav Srushti Environment Orientation Programme. Assisted trail around Keshav Srushti for 1.5 hr in group of 35 students.
Trail around Keshav Srushti (Ecosystem, Biodiversity, Plant taxonomy (identification & classifications), grafting, planting, medicinal plants.
Visit to Biogas plant
Solar energy
Organic fertilizers & implementation.
Green house
Vermi-compost
Apiculture (Bee keeping & knowing life cycle)
Keshav Srushti Gaushala & Animal husbandry
Agricultural activities - visit to vegetable cultivation, orchards, tools & techniques, etc.
Visit to Check dam, canals, drip irrigation
Water conservation - Rain water harvesting. Trail around Keshav Srushti Keshav Srushti trail contains forest trees such as Teak, Palm, Ain, Kinjal, Arjun, Casurina, Jamun, Palas, Bamboo, Wad, Ashoka, Silver Oak, Babhul, Acassia, Kadamb, Shankasur, Umbar etc. around 3100 forest trees are available in the area. Flowers and ornamental Plants are Jasmin(Mogra), Hibiscus(Jaswand), Rose, Meri-gold (Zendu), Duranta, Exora, Anthurium, Pillia, Acalipha, Croton, Bougan-vel etc. around 10000 plants are available in the area and plants saplings are also available for purchase from nursery.